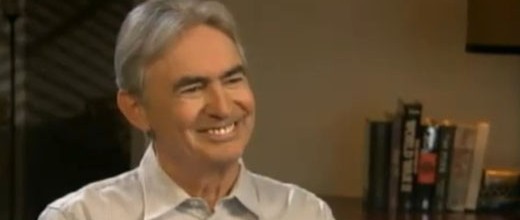 Rockburn Presents – David Steinberg
Winnipeg native David Steinberg was one of the first Canadian entertainers to make it in the United States. If that alone weren't remarkable enough, the fact that he continues to be associated with top ranking shows would as would the fact that he was the first Jewish entertainer to make it using his own name and not anglicize it. Born in the Winnipeg community of Saint Boniface, David Steinberg didn't know what he wanted to do with his life until he stumbled upon a performance of the Second City Theatre in Chicago. Fascinated by the quick wit of improvisational comedy, David eventually joined the troop and served a s mentor to the likes of John Belsuhi, Bill Murray and John Candy. Steinberg later branched out on his own working as a stand-up comic, appearing on the Johnny Carson Show more often than any other entertainer except for Bob Hope. For the last thirty years, Steinberg has made his mark as a director for some of the most acclaimed sitcoms in television: Friends; Newhart; Seinfeld and more recently Weeds and Curb Your Enthusiasm.
Ken Rockburn spoke to David Steinberg at his apartment in Manhattan.
Embedding disabled by request. VIEW THE VIDEO »